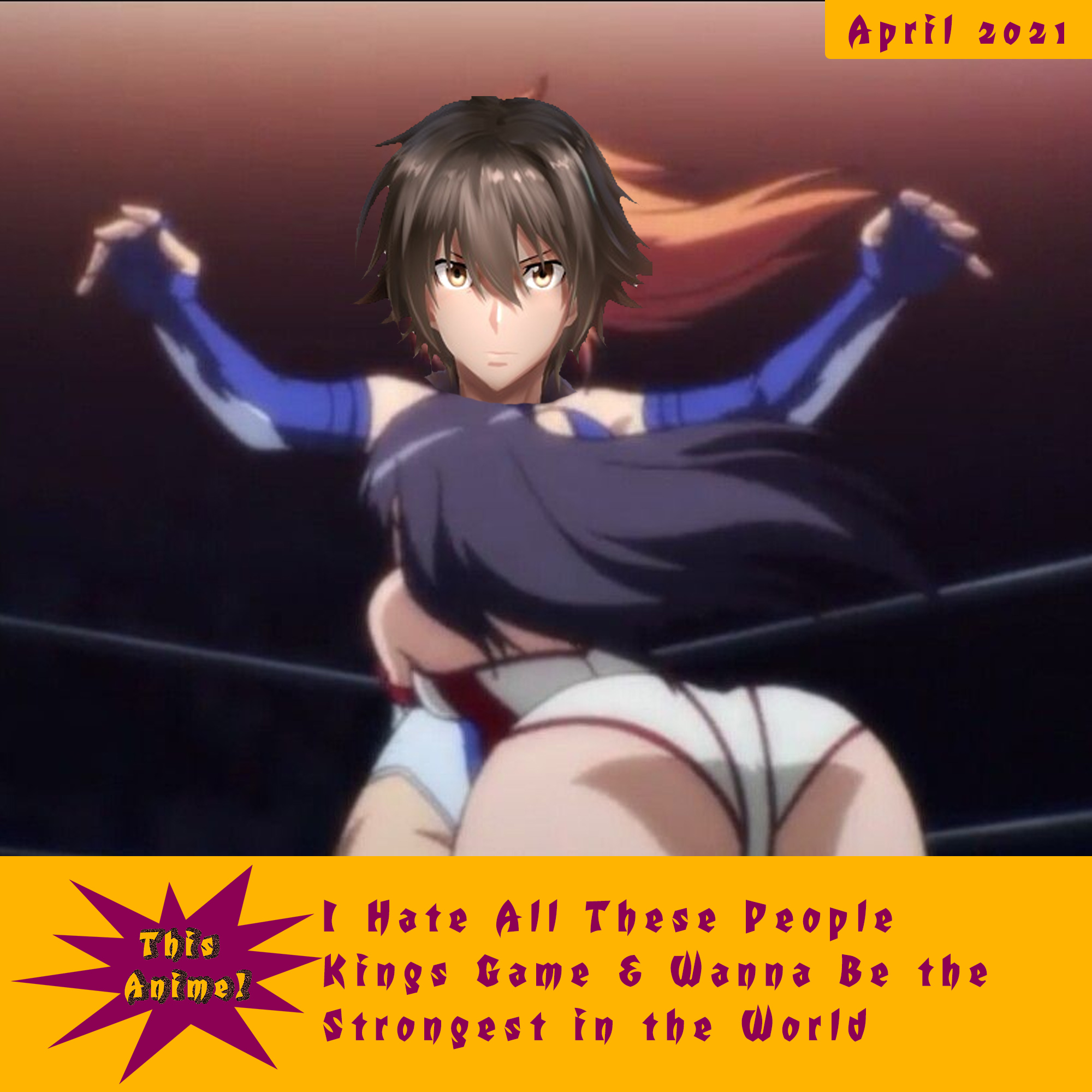 This has been a month to test our patience and our sanity.  
Because This Anime is taking a look at two awful shows. The first is the death game cell phone novel adaption, Kings Game, and paired it with the female wrestling extravaganza, Wanna Be the Strongest in the World. We talk about bad animation, boring character drama, and things that make us exclaim This Anime! in all the wrong ways.
Kings Game is currently available to stream dubbed on Funimation and subbed on Crunchyroll.
Wanna Be the Strongest in the World is available to stream both subbed and dubbed over on Funimation.
Also our musical interlude was curtesy of Tanuki Suit and their track, Berserk, which can be found to purchase on their bandcamp here.
You can contact the show via multiple ways:
Follow our host on Twitter and Instagram @KenReels
This Anime Podcast is also on Twitter @ThisAnimePod
Send us an email to thisanimepodcast@gmail.com
or
Comment on the post at thisanimepodcast.com
We are available on Spotify, Stitcher, Google Podcast, Apple Podcast, or wherever you get your podcasts and would appreciate your support by rating and reviewing us on those platforms to help us grow.